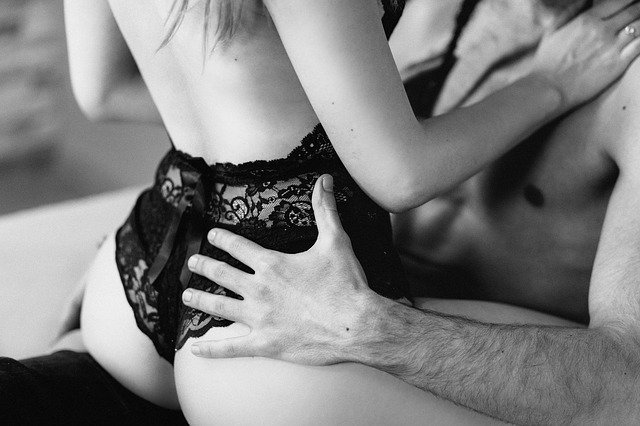 Everybody Needs a Good Quickie
Everybody seems to be obsessed with different sex techniques, all of that "how-to" or "tips to" for great sex. But how about impulsiveness and spontaneity? Are we getting enough of it?  Human beings crave sexual adventure, impulsive desire, passionate sex. Those feelings of when both of you are horny as hell and want it RIGHT NOW. You know that feeling! It seems as we often forgot about the spontaneous quickie.
A quickie doesn't mean bad sex. It's just the variant of it and having sex in a forbidden place or situation may actually improve your relationship/s. It's like sharing with your partner something nobody else can share and creating a tight intimate connection between the two of you. It's like having a secret no one but you two will ever know.  That makes the experience very exciting!
Adrenaline kicks up in the body by the thought of being discovered while having quickie in a public place. A single thought of having sex at a party,  in a restaurant's restroom, at the office, at the stares, at a public park can be very arousing and stimulating. The naughtiness of the situation will start your motors running and lead to very passionate and intense sex, which can be much better than sexual intercourse you have in your beds.
What about the foreplay, the importance of which was discussed and highlighted in hundreds of articles and books on sex? Skip it, the adrenaline in your blood will compensate for any foreplay. Sometimes foreplay is not needed!
Quickie sex is also about experimenting. Just imagine what awkward positions you will have to invent while having sex in an uncomfortable position. You certainly have to get more creative and doing so allows you to bring some of your fantasies into the situation.
So, what holds you back from having more quickies? Some people think that by showing their partner that they want quick sex they offend them in some way. But in fact, if you're horny and lusting for your partner, wanting quick sex will only assure your partner that you still fancy him/her.
The most amazing thing about having a quickie is the freedom you feel. There is no right place or time for a quickie. It's only up to you and your imagination. Sometimes we just have to give in to our animal instincts. Let nature take over and it will guide your desire. Just because not to break any laws or to offend an unwilling witness 🙂
An interesting fact is that Phone Sex is often spontaneous and much like a "quickie".  Often masturbation enters our minds in the same way. It's like an urge we must fulfill. Those without a sex partner available or one who may not be interested will often satisfy that quickie desire with Phone Sex. And the truth is that Phone Sex is a lot more fun than just looking at a porn video by yourself and jerking off in 60 seconds. Phone Sex allows for some actual human interaction.
You need more quickies in your life. Admit it. So whether it's a phone sex quickie or a real-time with a partner quickie… get some today!