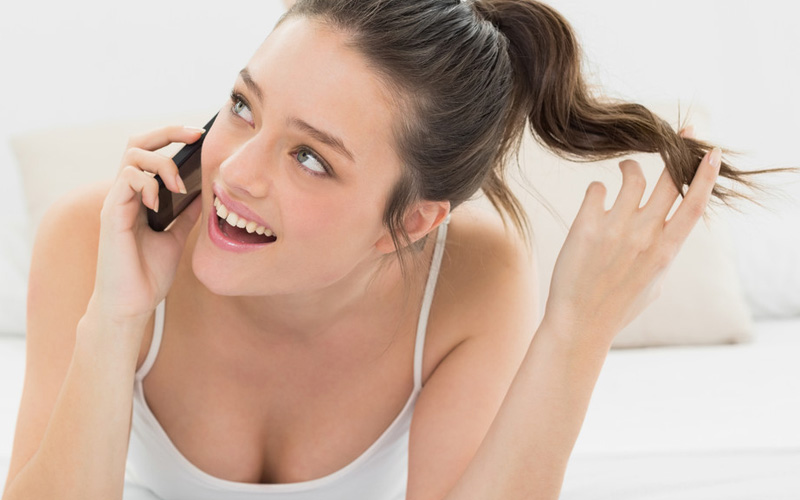 In today's competitive phone sex environment where thousands of sites show up in any search engine…it's important that the phone sex service be one that provides true value to the caller.  That means positive treatment, great phone sex operators, freedom, honest billing, and affordable rates!
Callers need to be treated like real people! You are an individual and need to be treated as a human being, not just another guy in line with a ticket "number" in your hand. Not every caller will like a girl, not every guy with a specific fetish wants to hear the same thing. Callers are all different.
Phone Sex Operators should be different too. They should have different personalities, different "looks", different ages, and especially voices! The voice is king in phone sex. If the ladies you talk to all do the same exact fetishes or fantasies the same way it's possible they were TRAINED to do the calls. That's no fun for the caller. Find ladies who work from home, have varied interests and specialties.
In phone sex, it's also not always about just a cute photo or a pretty flower themed website either. The fact is you also want to have FREEDOM of expression as an individual. That means your fetish or fantasy is a part of who you are. To deny your topic of interest, to deny your fantasy because it is considered too taboo; is an insult. Why would your freedom of expression be denied?  Why would any company have terms of services that limit what makes a horny sexy guy happy? Phone sex is just "talk" isn't it?
Lastly, let's not forget another really important factor; private billing and stability. You don't want to call a phone sex girl and have to rely on her solely for proper timing or billing of your call do you? There is so much room for error. Then two weeks later you go to the site you bookmarked only to find it gone? Or maybe there is just no contact information on it to even fix a billing mistake. Look for a company with longevity.